As part of its action undertaken by the CNRS to promote professional equality, the Occitanie Ouest delegation is setting up a network of equality correspondents in its laboratories.

The IRAP has 3 equality correspondents: Sylvie Brau-Nogué, Rungployphan Kieokaew and Natalie Webb.

Their mission: to be a local interlocutor for each and every member of the laboratory on all equality issues. More information ….

Your contact: equality[at]irap.omp.eu
---
Against inequalities and violence at work … …

France-Victimes : a listening service for all
The CNRS and the France-Victimes association have signed an agreement that provides for listening and legal, psychological and social support for staff who feel they have been the victim of or witnessed the actions of a CNRS employee.
A dedicated e-mail address (cnrs@france-victimes.fr) has been created to encourage written contact.
IRAP is commited to …
In order to best support people who are victims of discrimination, harassment or any other violence, resource persons are available to agents depending on their supervision or that of the laboratory (IRAP, CNRS-DR14, UT3, CNES).
See the page on listening and support facilities at IRAP, CNRS, UT3 and CNES ….
---
Parity at IRAP: some figures in 2022 …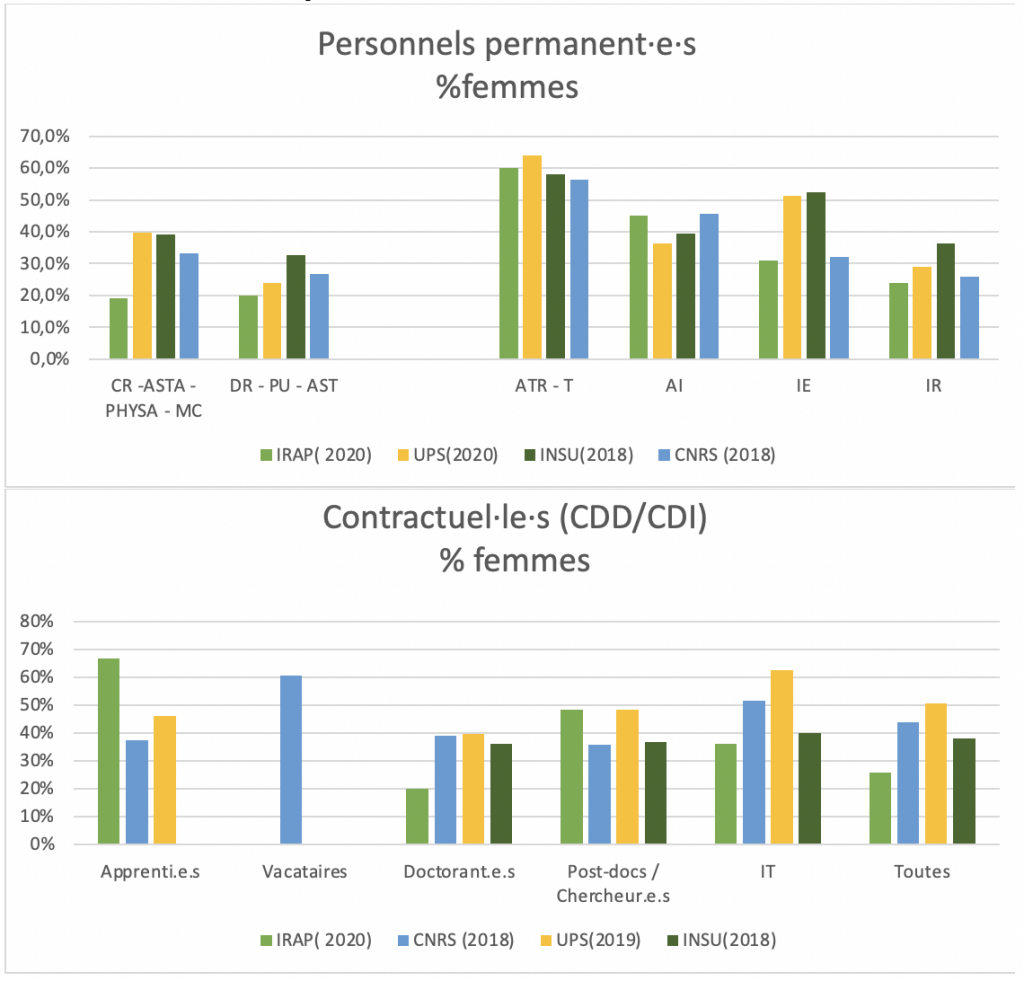 ---
Actualités
#StillSearching: 1 in 2 female scientists revealed having been victim of sexual harassment at work
The L'Oréal foundation has published the results of their survey (#StillSearching : Mobility against the sexual and sexist violence in science) on the sexual and sexist violence in science. It's an international study led by IPSOS for the L'Oréal foundation. 5200 scientists from 117 countries have participated. This report is published by the foundation in […]