Bepi Colombo : Europe and Japan set out to conquer Mercury
Mercury is a planet that has so far been relatively little studied. Also, the European, ESA, and Japanese space agencies, JAXA, have worked together to meet this challenge and set up the international space mission Bepi Colombo. During the night of 19-20 October, the two satellites that make up the satellite will be launched from Kourou by an Ariane 5 rocket.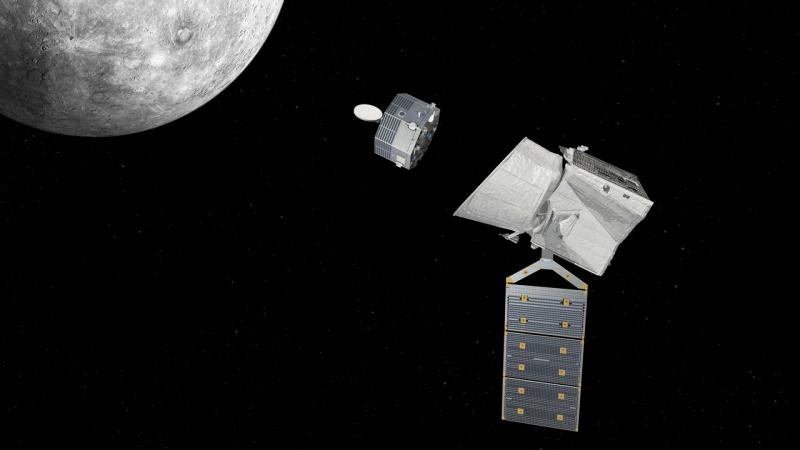 After a seven-year journey, they will separate and orbit Mercury: the European MPO satellite will focus on fully mapping the planet and studying its surface, internal structure and exosphere, while the Japanese MMO satellite (renamed Mio) will focus on the planet's magnetized environment. In total, eight Bepi Colombo's instruments were designed thanks to the contributions of eight CNRS laboratories, including the Institut de recherche en astrophysique et planétologie de Toulouse (IRAP – OMP, CNRS/CNES/Université Toulouse III-Paul Sabatier).
Retrouvez l'article de CNRS Le Journal dédié à la mission Bepi Colombo.