SuperCam : design review successful
On December 7, 8 and 9, 2016, the SuperCam team made up of researchers from IRAP (Paul Sabatier University of Toulouse & CNRS) and engineers of the Scientific Instrumentation Group of the Midi-Pyrénées Observatory, succeeded in the latest design review prior to the production of the flight model for the NASA Mars mission MARS2020.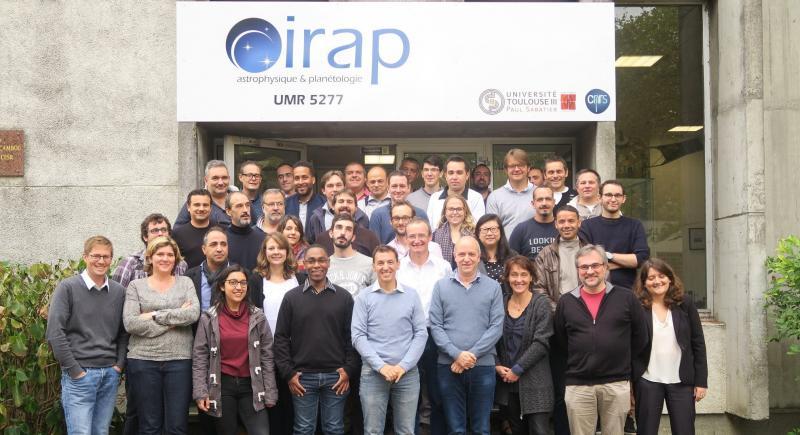 SuperCam In a few words
Supercam is one of the seven scientific instruments of the American Mars 2020 mission. It will contribute to the rapid identification of two to three dozen pre-selected soil samples that will be returned to Earth by a potential future sample return mission. Supercam uses a laser and an array of spectrometers to remotely analyze the chemical composition and geology of rocks. It will also be able to detect organic molecules, traces of possible past life forms.
Final straight line before production
Since its selection in July 2014, the project has gone through several validation phases. In early December 2016, the instrument underwent a major milestone with the Final Design Review (I-CDR) organized in LOS ALAMOS, New Mexico, before an evaluation committee from JPL/NASA and CNES. The purpose of this review was to evaluate the instrument development, the results of the first models and to rule on the technicality demonstrated by the team. The final step was to authorize the manufacturing of the flight model.
After three days of Franco-American presentations, the committee declared the CDR "successful": excellent news for the team and further proof of the know-how of French laboratories in the space sector.
The GIS, Groupe d'Instrumentation Scientifique OMP, a specialist in opto-mechanical design and integration of space instruments, provides SuperCam with expertise in optical, mechanical and thermal design, integration, and manufacturing of test facilities. Within the GIS, two permanent mechanical and optical engineers play key roles in the project: mechanical and thermal architect, opto-mechanical alignment manager. A team work rewarded by a final validated design review.
The continuation of the program
In 2017, the GIS, IRAP and all the other French laboratories involved will finalize the integration and qualification of the Engineering Qualification Model (EQM), a replica of the flight model. Assembly of the Flight Model (FM) will begin in the fall, with delivery to NASA in 2018 and launch scheduled for 2020.
Contact
Driss Kouach, driss.kouach@obs-mip.fr