Final touches for the M-MATISSE mission!
The M-MATISSE mission (PI: Beatriz Sanchez-Cano, University of Leicester, UK; Co-PI: François Leblanc, LATMOS, France) was selected in November 2022 with four other candidate missions for the AO M7 Voyage 2050 to enter in a pre-study phase whose evaluation by concurrent engineering sessions set up by ESA has just been completed. The final selection of the three missions for the phase A study will be known in November 2023.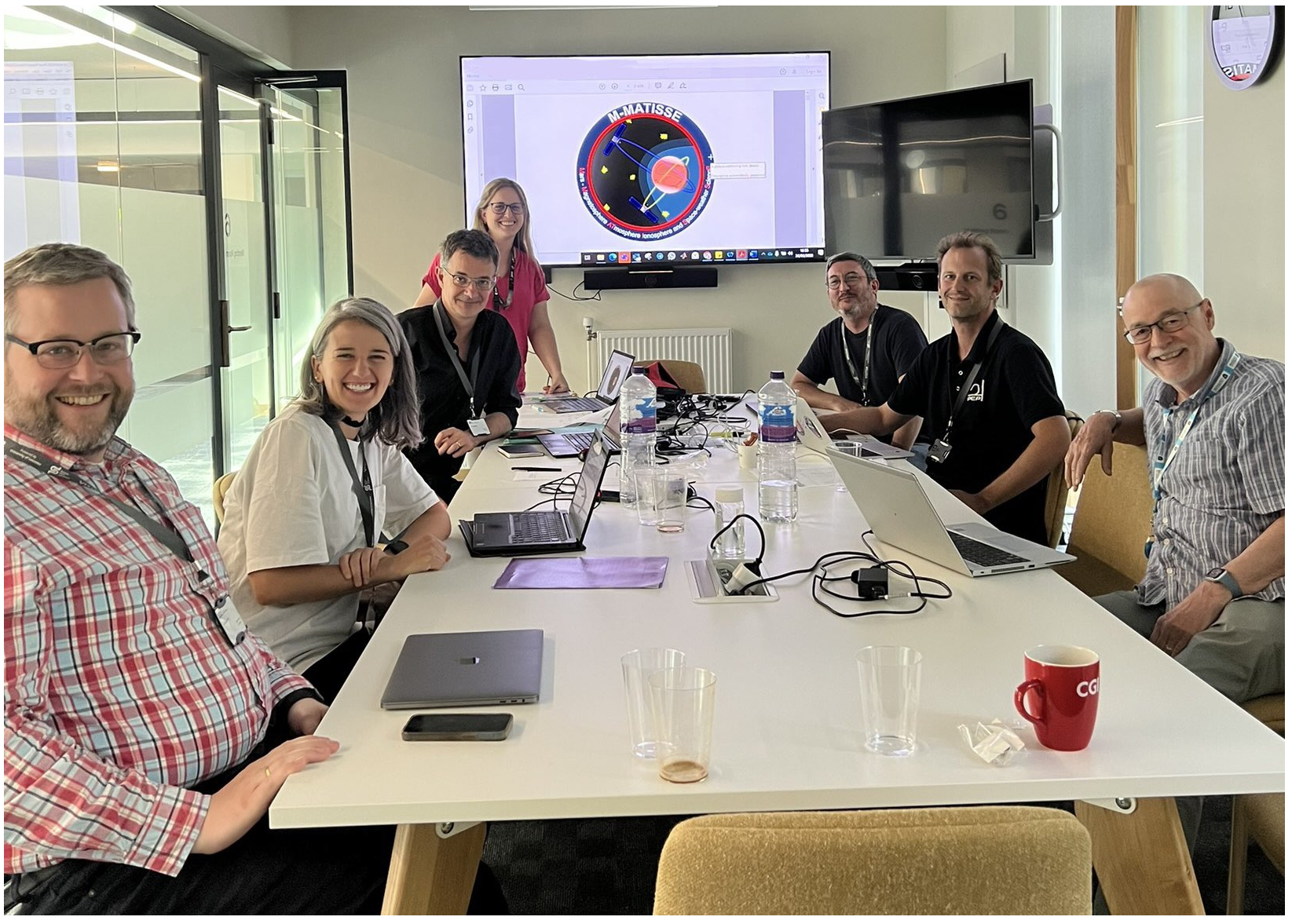 The "Mars Magnetosphere ATmosphere and Surface SciencE (M-MATISSE)" mission will study the global dynamic response of the Martian plasma-atmosphere system to space weather activity with observations from three viewpoints: the solar wind, the induced magnetosphere – upper atmosphere. This is the first time that this type of mission will be deployed on a planet other than Earth. M-MATISSE consists of two orbiters with a specific payload to observe the plasma environment from surface to space through coordinated observations. IRAP is responsible for supplying each of the orbiters with two detectors of energetic particles of electrons (30 keV-1 Mev) and ions (30 keV-10 MeV) in collaboration with Charles University in Prague and the University of Tokyo. M-MATISSE will provide the first global characterization of the dynamics of the Martian system. M-MATISSE will significantly advance our understanding and prediction of potential global hazard situations on Mars, an essential precursor to all future robotic and human exploration.
IRAP Contacts